Welcome to Rustic
&

Refined


Furniture, Mirrors, Cushions, Porcelain and more...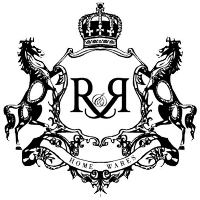 In 2010, Rustic & Refined was born after seeing a niche in the market for the finer things that were timeless in design. Having a background in interior styling and homeware retailing, our small family business decided it was time to bring to the market the treasures we found.
We stock decorator pieces made of porcelain and bronze, gold and silver leaf mirrors, furniture and decorator accessories, all classical European, French and English in design.
Rustic & Refined's pieces are stocked and sold by both retailers and decorators alike, and most importantly loved and used in our own homes. It's the details that catch your eye, the sharp blue and white pattern, porcelain with rich thick bronze accents. Hand burnished gold and silver leaf which makes each piece individual. The ability to create the illusion of age and history.
Our pieces are statement pieces which suit a variety of decor styles, be it traditional, antique, hamptons or modern. Elegance and style is our aim.